You Will Learn:
The difference between Public Housing and Section 8
Where to find a Public Housing Application
How rent is calculated in Public Housing
Why Public Housing run background checks
Evictions and how it affects your housing in the future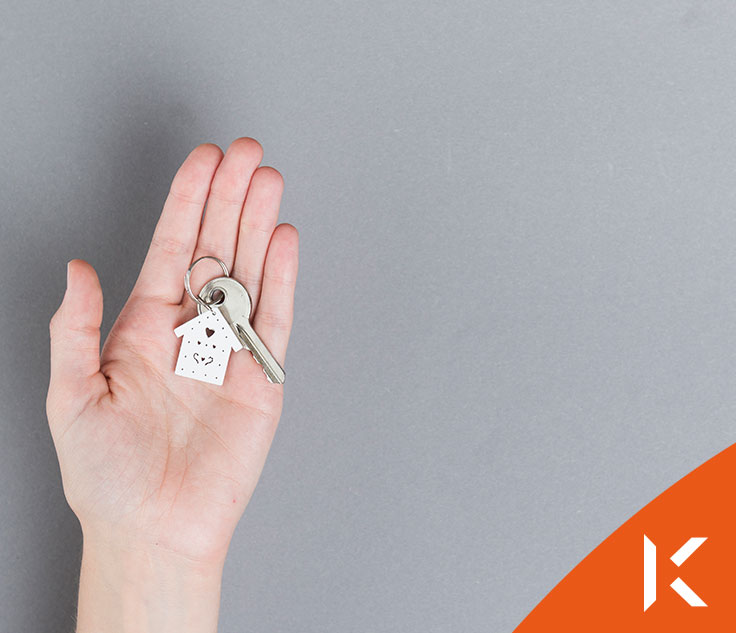 How is public housing different from section 8? When considering your subsidized housing options, you may want to learn the difference between the most popular programs.
We've provided the major differences between these two popular housing programs to assist you in your search for housing assistance.
The major difference between these two housing types is that while section 8 allows you to live in private units of your choice, public housing consists of government-sponsored dwellings.
You can move your section 8 subsidy with you to another location, but the subsidy for public housing remains with the unit, and you lose it once you leave.
Who Can Apply for Public Housing?
Public housing favors mostly the elderly and individuals who are disabled. Housing units could fall under state housing or federal housing.
For both of them, housing agencies look at age or disability, household size and status, income level, and immigration status.
In federal housing, either the head of the family or their spouse is required to be at least 62 years of age in most cases. While in state housing, one household member must be at least 60 years of age.
If you or someone in your household has a disability, you must be ready to prove it.
Public housing also much depends on the size of your household, unlike in section 8.
Families may not be considered for public housing if an apartment to suit its size is not available.
For elderly or disabled public housing, you can still apply to state housing if no one in your household has a legal immigration status.
For federal housing, on the other hand, at least one member of your family must be a citizen or have legal immigration status.
Where to Get a Public Housing Application
The first step is to contact your local Housing Agency or HUD field office. Select the area you live and find the nearest office to you. Make note of the local HUD and Housing Agency contact information. You can then call, mail or email them for more information. Many Housing Agencies will have websites that you can fill out applications online. You can search online using the the name of your housing agency to see if they have a website.
Your options to apply for Public Housing will depend on your local Housing Agency but they may include:
In Person: COVID and social distancing guidelines may

have likely impacted your Housing Agency'c office's ability to do in person applications.

Online Application: Hopefully your local housing agency will have the option. Be sure to list email addresses you can easily access

since you will be asked to verify email and may get updates on your application through email.

By Mai

l; You can usually mail in

an

application to you local Housing

Agency.
How is Rent Calculated for Public Housing?
The idea of subsidized housing is to help low-income earners afford standard housing. Public housing calculates rent based on your income.
The percentage of the rent you pay would depend on whether your unit is a state or federal housing. You can ask the local housing agency to be sure of which it is.
For state public housing, if you're elderly or disabled, you will be required to pay 30% of your net income or 25% if you pay for utilities.
If you're a family, your rent will be 32% of your net income if you don't pay for utilities, 30% if you pay for some utilities, and 27% if you pay for all utilities.
For federal public housing, residents are required to pay either 30% of their adjusted income or 10% of their annual income, depending on which is higher.
Most public housing tenants pay 30% of their adjusted income. Utility bills, if any, will be subtracted accordingly.
Public Housing Background Check
Public housing Agency carry out background checks, including past landlord references, credit reports and criminal records. Housing Agencies have the right to deny any public housing applicant based on their criminal records.
Individual housing agencies may implement their own rules, which if often stricter.
Housing Agencies run background checks on every member of a household over the age of 16. In cases where a household has a child without their biological parents present, some housing agencies may also run a check on the child's biological parents.
Your application can be rejected if any of these people fail to meet the standards.
If you have been convicted as a lifetime sex offender or for producing methamphetamine in any federal housing, you will be permanently banned from public housing.
Your application may also be denied if you or a member of your household abuses alcohol or drugs regularly.
The only way to receive consideration with a criminal record is to have exhibited some mitigating behavior. It is left to you to prove extenuating circumstances by presenting documents that show you have put the past behind you.
Can You Get Public Housing with an Eviction?
Depending on the housing agency, getting public housing may be difficult with an eviction on your record or the record of anyone in your household.
Some housing agencies may dismiss your application, while others may accept your application on some grounds.
If your reason for eviction were due to money owed, you would have to settle that debt to be eligible again. In cases like that, you should contact your local Housing Agency to get more information.
However, if you or a member of your household were evicted for crimes relating to drugs, you are generally not eligible for public housing for the period of time specified by the housing agency.
Public housing and section 8 have many similarities but differ in a couple of ways, including rent calculation and eligibility.
It would be best if you weighed your chances thoroughly before applying for either one of them. If you have any questions about these programs, leave a comment.